Profit and Loss Formulas Aptitude Problems Tricks Questions Shortcuts pdf
Profit and loss formulas, questions with answers shortcuts tricks pdf
Profit and loss are the general topic which we have learnt so far from our childhood days. It can be solved by using the basic formulas. Quantitative aptitude problems based on this topic is also asked in interviews and  GRE, CAT (competitive exams) and bank examinations namely IBPS, SBI PO etc.
The purpose of Profit and Loss is to know about the company revenues and expenses over a period of time  or a year. Managing the time is one of the important thing in solving the aptitude questions. Candidates should read the question at least once or twice. In this post we have shown the solved questions & answers, video tutorial etc. Other than that, you can also see tricks and shortcuts.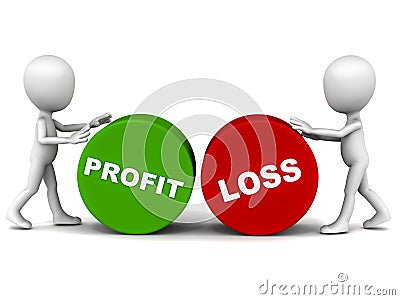 Profit and Loss Formulas
Basic formulas for profit and Loss is given below.
S.P- Selling Price;C.P-Cost Price
Profit =S.P – C.P ; Loss= C.P – S.P.
Gain%= (Gain *100 / C.P); Loss%=(Loss*100 / S.P)
S.P= (100 + Gain%) / 100 * (C.P); S.P=(100 – Loss%) / 100 * (C.P)
C.P=(100/(100 + gain%)* (S.P)); C.P=(100/(100 – Loss%) * (S.P))
How to solve Profit and Loss problems
Example: If the  price of the 12 tables is equal to the selling price of 16 tables , then the percent of loss is?
The Cost price of 1 table is Rs. 1
The same for 16 tables = 16
Selling price of 16 table = 12; Loss = C.P – S.P
Loss = 16 – 12 =4
Loss%=(Loss*100 / S.P); Loss% = (4 / 16 ) * 100 = 25%
Profit and Loss problems with solutions
Here you find the most expected quantitative aptitude problems with solution is given below,
Video lecture on profit and loss
For further more aptitude questions, please log on to www.careerarm.com.